Europese geodata
De postcodegebieden en NUTS-gebieden van verschillende landen binnen Europa zijn verkrijgbaar per land of als verschillende bundels voor West-Europa, Oost-Europa of heel Europa. Het detailniveau verschilt per land. Naast de postcodegrenzen kunnen er additionele kaartlagen geleverd worden, waaronder achtergrondkaartmateriaal, administratieve grenzen en steden punten.
Socio-demografisch
Naast postcodegebieden levert First Element ook socio-demografische data zoals Koopkracht, Huishoudens en Populatiegegevens, allen gekoppeld aan geografische gebieden. Eurostat, het statistisch bureau van de Europese Unie (EU) heeft een administratieve indeling gedefinieerd voor alle Europese lidstaten. Deze indeling heet de Nomenclature of Territorial Units for Statistics (NUTS). De NUTS heeft als doel om een uniforme indeling te maken die het mogelijk maakt om gegevens van de lidstaten te kunnen vergelijken. De meest recente NUTS-indeling dateert van 2021. De dataset bevat ook populatiegegevens van EuroStat.
De prijs voor de NUTS-gebieden kaart is 950 euro tot 5 gebruikers (exclusief 21% BTW).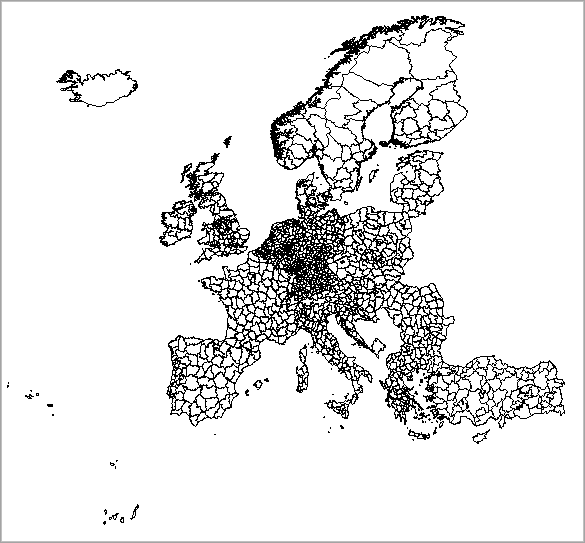 NUTS-3 gebieden van Europa