Door gebruik te maken van de kracht van locatie bent u in staat om een zeer belangrijke vraag te beantwoorden: Waar?
Geomarketing is een term die gebruikt wordt om de ruimtelijke component toe te voegen aan uw analyses, ter ondersteuning van operationele en strategische beslissingen. Gebruik geo-informatie om nieuwe vestigingslocaties te bepalen, klanttevredenheid te verhogen, koopgedrag inzichtelijk te krijgen, doelgroepen te bepalen en nog veel meer.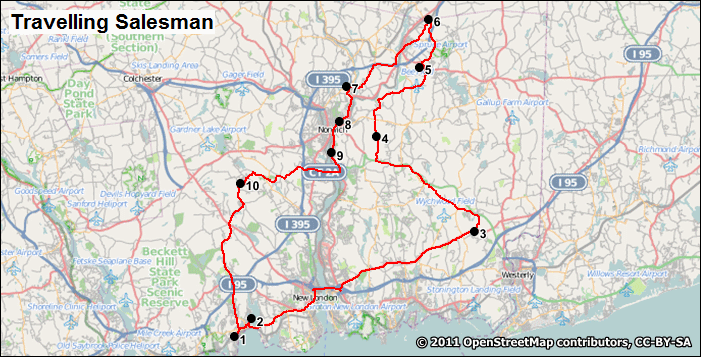 Onze Geomarketing oplossingen richten zich op verschillende toepassingen, onder andere:
Business Mapping
Hieronder valt het analyseren en visualiseren van doelgroepen, concurrenten, marktinformatie en omzet gegevens op verschillende (geografische) niveaus. Rapportages worden ondersteund met heldere kaarten, presentaties worden geografisch verrijkt.
Commerciële acties en promotie
Het in kaart brengen van klantgegevens ter optimalisatie van marketing acties, zoals folderverspreiding.
Sales/Planning optimalisatie
Hiermee wordt bedoeld dat uw verkoopdistricten optimaal ruimtelijk worden ingedeeld of het optimaliseren van vertegenwoordigersgebieden, op basis van rijtijden, inwoneraantallen of postcodes.
Strategische Expansieplanning
Geo-informatie als elementair onderdeel van vestigingsbeleid. Waar bevinden zich mijn vestigingen en van mijn concurrenten? Waar bevindt er zich nog potentieel? Waar zijn nog blinde vlekken in mijn netwerk?
Informatie op locatie
Mobiele toepassingen lenen zich uitstekend voor geo-informatie. Smartphones met een ingebouwde GPS ontsluiten informatie op locatie. Gesprekken met franchisenemers worden gesteund met actuele omzetgegevens, informatie over de omgeving, concurrentie en verzorgingsgebieden, de Lokale Intelligentie.