GreenSpeed bezorgt slimmer met de IBI app
Het bedrijf GreenSpeed is de bezorgspecialist voor apothekers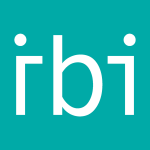 uit Hilversum en omgeving. De organisatie bestaat uit koeriers die op een duurzame manier bezorgen, namelijk met de fiets! Dagelijks bezorgen deze fietskoeriers vele pakketjes en medicijnen. Om de bezorgingen efficiënter te maken, maakt GreenSpeed gebruik van IBI Go.
Met IBI Go registreren koeriers de adressen van pakketten die bezorgd moeten worden, door in te spreken. IBI berekent de optimale route langs alle adressen. Voor de meeste koeriers is het belangrijk om te weten wat de optimale volgorde is, de route tussen de adressen kennen ze vaak zelf wel. Als ze de route naar het adres willen zien, dan maken ze gebruik van de navigatie optie. GreenSpeed heeft de kwaliteit van leveren hoog in het vaandel staan en daarom vinden zij het belangrijk om te registreren waar en op welke tijd een pakketje is afgeleverd. Ook dat doet IBI voor hun.


"Onze dienstverlening is de afgelopen tijd geprofessionaliseerd."
Na afloop van de route wordt een logboek naar de apotheek gemaild met alle afleveringen en exacte tijdstippen. Dit zorgt voor overzicht en zekerheid voor apothekers. In de toekomst zal GreenSpeed IBI Go gebruiken. Met IBI Go kan je een vooraf aangemaakte adreslijst inlezen. Dat spaart tijd en sluit ook goed aan op het werkproces van apothekers.
Eelco van Oosten, directeur van GreenSpeed: "Wij zijn erg blij met de IBI app. Via de smartphone kan elke koerier eenvoudig aan de slag en sneller bezorgen. De IBI app zorgt dat apotheken snel en zeker medicijnen thuis bezorgen. Dit sluit volledig aan bij de missie van GreenSpeed en daarom werken wij graag met de IBI app van First Element."
Test IBI of bestel direct via de webshop.

Heeft u vragen naar aanleiding van dit artikel of kunnen wij u helpen met een applicatie oplossing? Neem contact op met First Element (bel 015 – 219 0885 / e-mail) en wij helpen u graag.