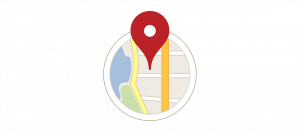 In Nederland kennen we veel socio-demografische data. Nuttige informatie over onze leefomgeving voortkomend uit het CBS, onderzoekbureaus of Big Data. Deze data geven inzicht in locatiespecifieke gegevens als het inkomen, de werkeloosheid en gezinssamenstellingen binnen een bepaald gebied. Factoren die van invloed zijn op het succes van bedrijven, winkels en afzetgebieden. Zeer nuttig voor organisaties die inzicht willen krijgen in de ligging van een huidige of potentieel nieuwe vestiging.
Waar een vestigingslocatie op gevoel zeer goed lijkt te liggen, kan dit in de praktijk nog wel eens tegenvallen. En… andersom komt ook geregeld voor. Zo kan een winkel midden in de polder het ineens uitstekend doen. Niet door het aantal nabijgelegen inwoners, maar door andere bijkomstige factoren. Neem de opkomst van diverse outletcentra. Grootschalige winkelgebieden die zich vaak bewust buiten een stad vestigen. Dit vanwege de lage grondprijs en een goede auto-bereikbaarheid. Deze populaire centra trekken, voornamelijk in de weekenden, tal van bezoekers. Deze mensen zijn bereid om voor een bezoek een relatief grote afstand af te leggen. Dit omdat ze hier met het hele gezin een echt 'dagje uit' van maken.
Kortom: bent u van plan zich ergens te vestigen, volg dan uw gevoel voor een eerste idee, maar ga af op data voor de realisering!
Meer weten?
Neem contact met ons op: