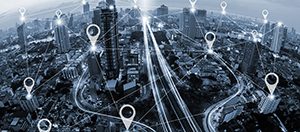 GIS staat voor de klassieke benaming: Geografisch Informatie Systeem. Iets moderner is het geografische denken toegepast in analyses: Location Analytics.
Het visualiseren van gegevens op een kaart en geografische analyses is nu al met een paar klikken te produceren. Zo kunnen we heel gemakkelijk een bereikbaarheidsanalyse, maar ook een vestigingsplaatsanalyse in zijn totale breedte uitvoeren. Aan de hand hiervan verkrijgen bedrijven voortdurend inzicht in een huidige of potentieel nieuwe locatie. Na een enkele prik op de kaart, rekent een intelligent systeem razendsnel door of de locatie (nog steeds) voldoet aan de eisen van de doelgroep.
Bedrijven en instellingen ontdekken steeds vaker de winst van informatie met een geografische insteek en gebruiken die vervolgens voor het sturen van hun business. Zelf ook nieuwsgierig naar hoe een huidige of potentieel nieuwe vestiging ligt ten opzichte van uw doelgroep? Stop dan met gissen en ga voor GIS!
Meer weten?
Neem contact met ons op: