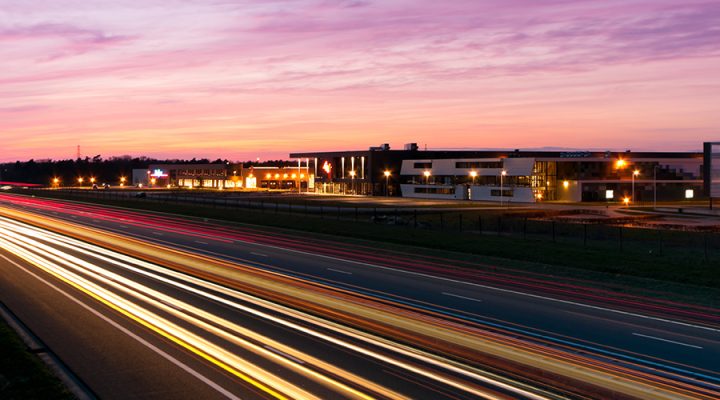 Voor veel bedrijven is verkeer op de weg een interessant gegeven. Hoeveel automobilisten passeren mijn vestiging of advertentie? In welke snelheid en op welk tijdstip? Voorbeelden van data waarop slim ingespeeld kan worden.
Zichtlocatie
Op zoek naar een vestigingslocatie? Dan is een plaats nabij een snelweg wellicht geschikt. Duizenden automobilisten passeren op deze wegen dagelijks dezelfde bedrijven. Bedrijven waarvan zij de naam gaan onthouden én bedrijven waarvoor zij 'even snel' afslaan. Neem bijvoorbeeld de fastfoodketens of autogarages die toch al 'op de route' liggen. Een goede zichtlocatie bezorgt deze bedrijven dagelijks extra klanten.
Doorstroom analyse
Voor bedrijven die zich langs een drukke weg willen vestigen, is het interessant om te weten op welke punten het verkeer vaak vaststaat of langzamer rijdt. Een bezoekje, of extra aandacht voor de bedrijfsnaam, worden dan eerder gerealiseerd. Een doorstroomanalyse biedt op dit vlak inzicht. De analyse brengt het aantal passerende voertuigen en hun snelheid, op ieder tijdstip van de dag, in kaart.
Adverteerders
Ook voor adverteerders is de frequentie en snelheid van passerend verkeer van belang. Billboards, met name de digitale varianten, bieden tegenwoordig tal van mogelijkheden. Merken kunnen hun advertenties nu inrichten op doelgroep én tijdstip. McDonald's in de avondspits en Friesche Vlag in de ochtend. Prijkt de advertentie naast stilstaand of langzaam rijdend verkeer, dan profiteert het merk extra.
Meer weten?
Neem contact met ons op:


Slim inspelen op passerend verkeer